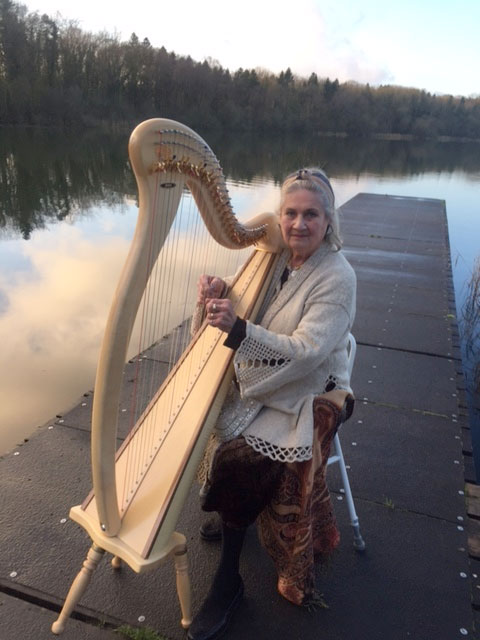 Marie Burns left teaching to be professional entertainer in Bunratty Medieval Castle. After marriage she returned to teaching where she eventually introduced the harp …as a crowd control tool!
The instrument did have a calming effect in primary teaching… even accompanying children dancing to her song around the Giants Ring, Drumbo.
Mike Scott of the Waterboys liked her recording of Yeats Poetry and got her permission to use her title "An Appointment with W.B. Yeats"  where he changed the title slightly from W.B. Yeats to Mr Yeats.
An Appointment with W.B. Yeats is available on BandCamp… under Marie O'Neill.
Currently, Marie is fundraising for Cancer Research with a recent appearance at Queens University in the Quad.
Music, when soft voices die,
vibrates in the memory....
W.B. Yeats Project
There may be some debate about the music herein. However W.B. Yeats has been my Bible, so I had better offer and explanation of how the thing has come to pass.
With Coole Park and Ballylee my first Yeatsian effort I joined the Delphic player in Queens University in 1986, after I noted that the extra mural department was offering experience in stage production and emphasis on W.B. Yeats.
Under the guidance of Dr. Louis A. Muinzer; I wrote and performed music for The Cat and the Moon which we presented in the solitary splendor of Thoor Ballylee.
Below is the track "An Appointment with W.B. Yeats".
Visit BANDCAMP to listen to the album.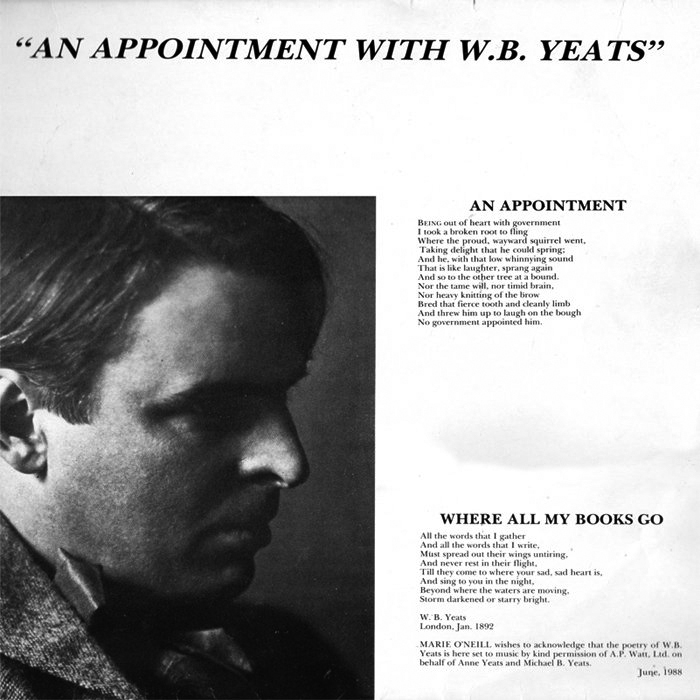 Harpbeat is the perfect accompaniment to your special event
Add a touch of sophistication to your event and treat your guests to the truly unforgettable experience of Harpbeats mesmerising tones.